BMW Alignment Service

Benefits of an Alignment Service
Your vehicle represents a significant financial investment. You should make every effort to keep it running in top condition with routine maintenance and timely repairs. Although a wheel alignment is one of the most forgotten types of repairs, it is vital for your vehicle. Not only does a wheel alignment extend the life of your tires, but it can also keep your vehicle safe. Another benefit of wheel alignment is it optimizes your vehicle's fuel efficiency. If your car hasn't been to our service department for a wheel alignment lately, be sure to schedule an appointment with BMW of Chattanooga.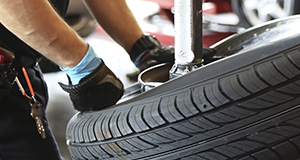 BMW OF CHATTANOOGA
6806 E Brainerd Rd, Chattanooga, TN 37421
Serving
Chattanooga

,

Cleveland

&

Knoxville

At BMW of Chattanooga, we employ skilled automotive technicians who are certified to work on all BMW vehicles. Since our technicians receive extensive training, they can promptly diagnose and repair BMW vehicles as well as perform wheel alignments on your car. If you purchase a pre-owned vehicle from BMW of Chattanooga, our service technicians are skilled at repairing any car that you are buying from our dealership. Just schedule an appointment and bring it to our dealership. Our experienced technicians will take care of your car.
Chattanooga Alignment Service
Our dealership only stocks and uses original equipment manufacturer (OEM) parts. We know there are many benefits of using OEM parts that aftermarket parts don't provide. OEM parts are covered by a manufacturer's warranty. Depending on the company, some aftermarket parts aren't covered by a warranty. Another benefit is OEM parts are designed specifically for your vehicle. Many aftermarket parts offer a universal application. That means the parts may be designed to fit a category of cars. When it comes to parts, customized OEM parts are better for the efficiency of your vehicle.