The BMW X7: As Capable as it is Luxurious
From what we have seen so far, the upcoming BMW X7 is poised to become the next class-leader of luxury and full-size SUVs. It will possess the unique BMW characteristics that auto-enthusiasts have come to know and love, and in addition will also offer some new noteworthy changes and features. We cannot wait to see the new X7 arrive at our dealership! Here's why:
The exterior appearance of the BMW X7 remains similar to that of the X5, with a well-proportioned design, modern front fascia and a sleek profile for an SUV. A key difference between the two is that the X7 will be much larger, being able to comfortably seat up to 7 people with an optional third row of seats. However, even though it is notably bigger, the X7 will not compromise performance or style. Used for both the 5 Series and the 7 Series, this upcoming SUV was developed with the same Cluster Architecture (CLAR) in mind, in order to keep this vehicle light and agile for its size.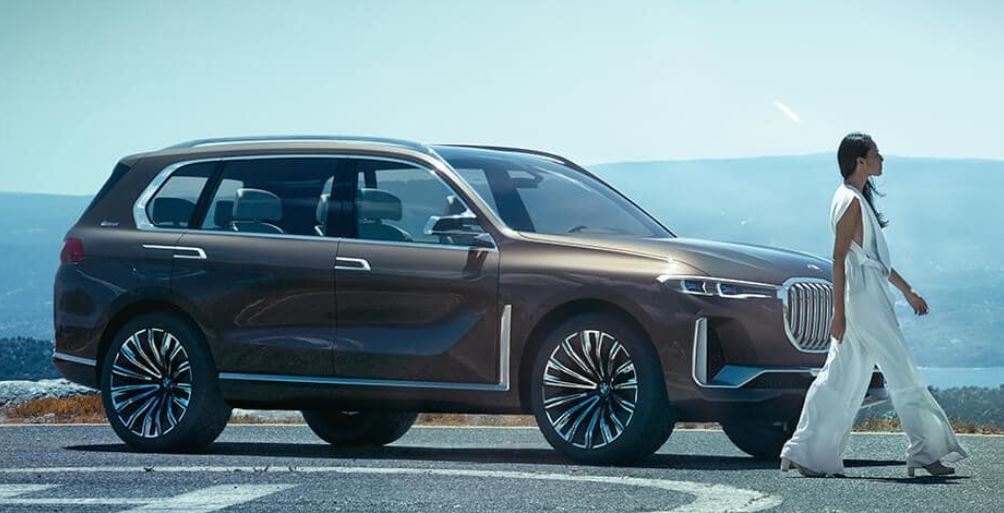 Performance & Capabilities
The BMW X7 is rumored to contain a 3.0-liter inline-six engine that is turbocharged, delivering an impressive 320 horsepower for such a large vehicle. Available will also be a 4.0-liter V8 engine, which is twin turbocharged and produces up to 445 horsepower! We also expect that there will be an available hybrid engine for the X7, and even a much more powerful option of a V12 engine in addition. So, which engine is right for you?
The X7 will utilize a comfort-oriented chassis to create responsive, quick and easy handling. Of course, standard will come with all-wheel drive for this new sports utility vehicle. An eight-speed automatic transmission is used with all engines, and will provide a fun and smooth ride every time you go out for a drive.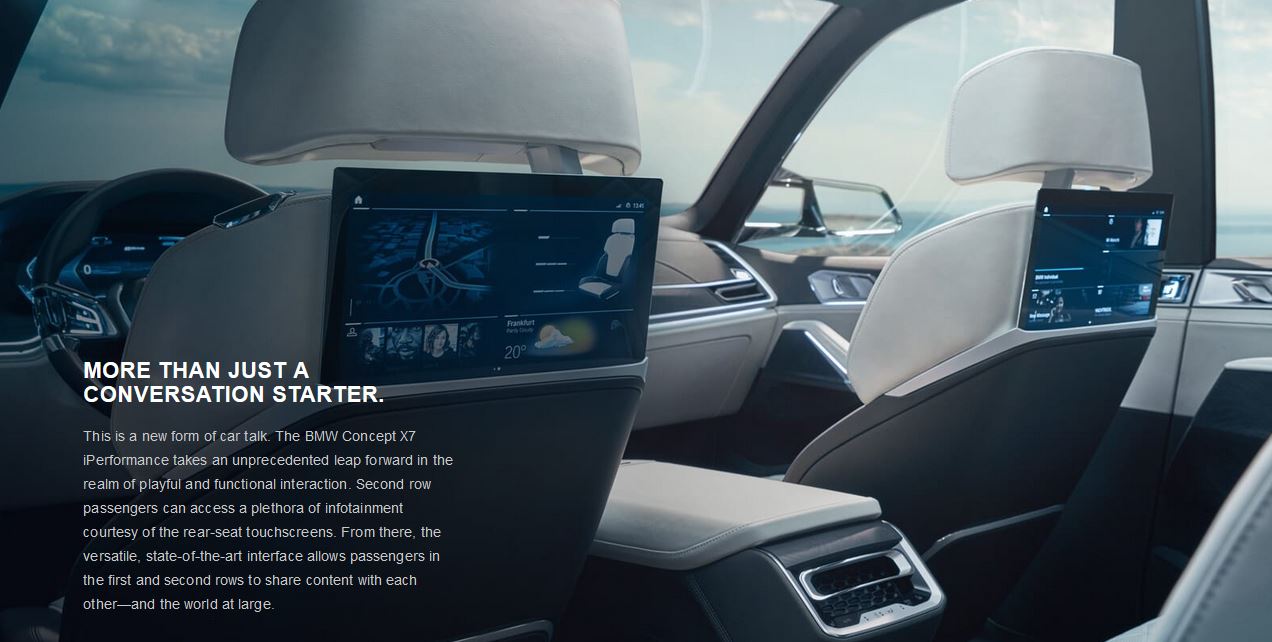 Guaranteed Luxury
While there is still only a limited amount of information regarding the 2018 BMW X7 available, you can expect it to be packed with the most luxurious features possible. It is likely that there will be overlap with the 7 Series in this regard, as the BMW brand uses only the latest and technologically advanced entertainment and information systems. We believe this is a safe assumption to make for safety abilities as well, as BMW is known to include impressive features such as forward collision warning, lane departure warning, blind-spot monitoring, and fully automatic braking when necessary, plus much more! Luxury is guaranteed with the new X7; can you imagine anything else from a BMW?

Outstanding BMW Dealership in Chattanooga, TN!
Here at BMW of Chattanooga, we could not be more excited for the arrival of the BMW X7. Proudly serving the Chattanooga, Hixon and Cleveland areas of Tennessee, we welcome you to come visit us at 6806 East Brainerd Road in Chattanooga! We'd be pleased to show you around our lot and let you explore our selection of new BMW inventory. Of course, we'd love to chat about the upcoming X7 as well!  We hope to see you soon.