Past Events
---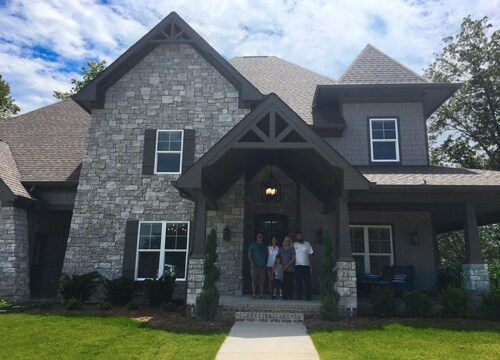 Dreams do come true. St. Jude Children's Research Hospital® celebrates winner of 2017 Chattanooga St. Jude Dream Home® Giveaway
Record fundraiser raises hospital awareness, funding for kids fighting cancer, other life-threatening diseases
Chattanooga, TN (June 25, 2017) - This year, Paul Belcher saw one of his dreams come true - and it only cost him $100. The winner of Chattanooga's St. Jude Dream Home® Giveaway was surprised and honored to be one of the hundreds of winners across the country to support St. Jude Children's Research Hospital®.
Estimated to be valued at $650,000, the single-family home was built by G.T. Issa Construction and is located in the Eagle Bluff Woods subdivision in Chattanooga. The home is approximately 5,900 square feet and includes four bedrooms, three and one-half bathrooms, a finished basement and a wraparound front porch with panoramic views.
Not only does the St. Jude Dream Home Giveaway benefit the new homeowner, but also the patients of St. Jude Children's Research Hospital who are battling cancer and other deadly diseases.
For the past 27 years, St. Jude has given away more than 450 houses and raised more than $370 million in ticket sales, making it the largest single-event fundraiser for the hospital.  It's because of programs like this that families never receive a bill from St. Jude for treatment, travel housing or food, so they can focus on helping their child live.
The construction of a home would not be possible without the generous support of the community and loyal sponsors including: WRCB Channel 3 TV, G.T. Issa Construction, US-101, Chattanooga Times Free Press, Ashley HomeStore, Geoff Ramsey of ReMax Properties, BMW of Chattanooga, as well as, National Sponsors Brizo, Shaw Floors and Trane.
Those who reserved a ticket to win the St. Jude Dream Home Giveaway or attended the open house could enter to win additional prizes. For a complete list of winners and prizes, call 1-800-750-6962 or visit dreamhome.org.
About St. Jude Children's Research Hospital
St. Jude Children's Research Hospital is leading the way the world understands, treats and defeats childhood cancer and other life-threatening diseases. Our purpose is clear: Finding cures. Saving children.® It is the only National Cancer Institute-designated Comprehensive Cancer Center devoted solely to children. Treatments invented at St. Jude have helped push the overall childhood cancer survival rate from 20 percent to 80 percent since the hospital opened more than 50 years ago. St. Jude is working to drive the overall survival rate for childhood cancer to 90 percent, and St. Jude won't stop until no child dies from cancer. St. Jude freely shares the discoveries it makes, and every child saved at St. Jude means doctors and scientists worldwide can use that knowledge to save thousands more children. Families never receive a bill from St. Jude for treatment, travel, housing or food - because all a family should worry about is helping their child live. Join the St. Jude mission by visiting stjude.org, liking St. Jude on Facebook (facebook.com/stjude) and following us on Twitter (@stjude).
---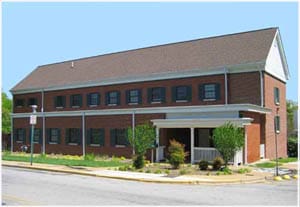 As a non-profit agency, Chattanooga Room in the Inn relies heavily on donations and fundraising events to be able to provide our services to the community.
- In 1988, a study by the Chattanooga Metropolitan Council on homelessness found there were few options available to single women and women with children who found themselves homeless. Various organizations were invited to join in addressing this critical issue. The result was astonishing: Chattanooga Room in the Inn officially began on August 31, 1988,  offering overnight shelter at seven area churches    (Brainerd Church of Christ, Central Presbyterian Church, First Centenary United Methodist Church, First Christian Church, Hixson Church of Christ, Hixson United Methodist Church, and Our Lady of Perpetual Help Church). In 1992, Room in the Inn moved into its own facility and developed into a fully operational shelter open 24 hours a day, 365 days a year. Since its inception, Room in the Inn has been privileged to assist over 3000 homeless women and children regain their independence with dignity and security.
Chattanooga Room in the Inn (CRITI) is a three to nine month residential program for homeless women and children. Services provided at CRITI are free of charge and include transitional housing, three meals a day, access to affordable or free health care, life skills training, parenting classes, mentoring, assistance with finding affordable housing, and case management services. This program allows the women and their children to find stability and thereby increase their opportunities and chances for independence when they leave the program
---

Working together to defeat lung cancer
American Lung Association's LUNG FORCE unites women and their loved ones across the country to stand together for lung health and against lung cancer. Lung cancer is the #1 cancer killer of both men and women in the U.S., and every seven and a half minutes a woman in this country learns she has lung cancer. More must be done to raise awareness and research funding to defeat lung cancer once and for all
We work to change people's minds about what it means to have lung cancer-so that everyone understands their risks. We raise our voices for innovations in research that will lead to earlier detection and more personalized treatments-so that everyone has a fighting chance.And we work to advance lung health-a life free of lung disease-for everyone who suffers from asthma, COPD and other lung diseases, or has someone in their life who does.We stand together against lung cancer and for lung health. We stand together as one LUNG FORCE.
---

Honoring the Sacrifice Foundation
The Honoring the Sacrifice Foundation was formed in 2013 by wounded United States Army Sgt. Andrew Smith (retired) and his wife, Tori. Together with a dedicated team of volunteers, the husband and wife duo are assisting service members and their families, just as they have been supported during their journey. We are a 501(c)3 public benefit charity. Our Board of Directors is made up entirely of volunteers who are committed to their mission of helping our wounded heroes.
---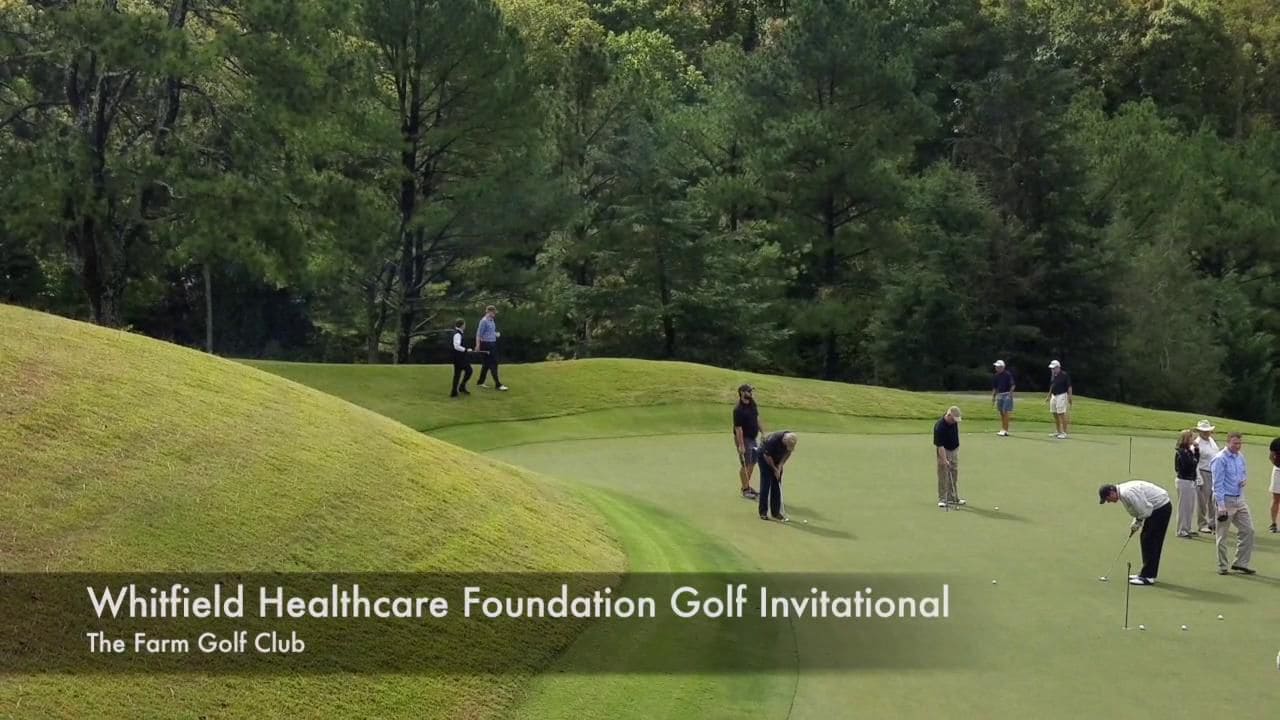 Whitfield Healthcare Foundation
The Whitfield Healthcare Foundation is a not-for-profit corporation chartered in 1975 by community visionaries to provide fundraising support for Hamilton Health Care System. Whitfield Healthcare Foundation serves as the bridge of support between the hospital and the healthcare needs of our community. The Foundation supports advances and excellence in health care for our families, friends and neighbors. Investments in healthcare are an investment in our community as we collaborate for the future.
The Farm
The Farm is prestigious golfing community located in Rocky Face, Georgia. The challenging course was designed by Tom Fazio in 1988, and is one of the most sought after courses in the Southeast. Tucked in the foothills of Mount Sinai, this 7,012 yard par-72 course will be sporting autumn's majestic colors during this fall golf outing, and promises to challenge even the most gifted golfer.
---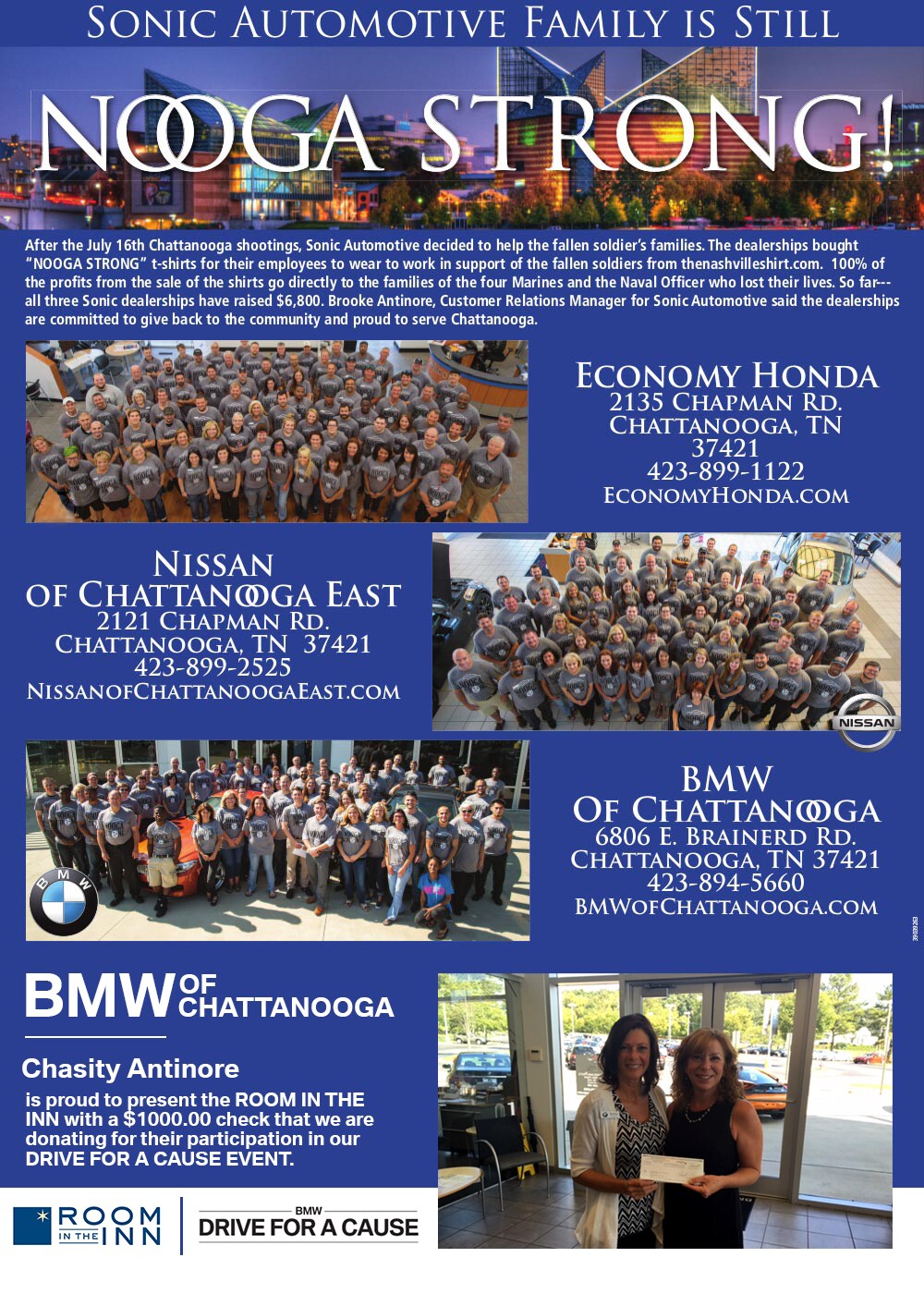 Other Causes/Communities We Support
While having a love for what we do, we are constantly striving to be more than just another car dealership and have been committed to helping our neighbors within the community. In the past we have supported and sponsored amazing foundations like Toys for Tots, the Special Olympics, The American Heart Association and we continue to discover new and innovative ways to connect with our neighbors in anyway we can.
| | |
| --- | --- |
| American Heart AssociationDuring 2013-2014 BMW of Chattanooga was one of three main sponsors for the Heart Ball and Research Reception. Funds raised through support of the Heart Ball were invested in research, education, advocacy, and service. The 2014 Heart Ball proved to be the most successful event to date, raising over $400,000. | Proud sponsors of Special Olympics Tennessee. Supporting a variety of Olympic-type sports for persons with intellectual disabilities by providing them with continuing opportunities to develop physical fitness , demonstrate courage , experience joy and participate in a sharing of gifts, skills and friendship with their families , other Special Olympics athletes and the community. |
| BMW of Chattanooga was happy to be a part of and sponsor the 2014 campaign as being one of the Toy Drop off Locations. All donations received in the greater Chattanooga area, stay in the greater Chattanooga area. It was an honor for BMW of Chattanooga to help support over 8800 kids this campaign and help service our local community. | We are the greater Chattanooga new & used BMW dealer so it makes the most sense to continue our participation in the Chamber of Commerce Map Project. It's the official map and the only one endorsed and distributed by the Chattanooga Area Chamber of Commerce, sent out to new families and new businesses all over the community. |
| BMW of Chattanooga has been the key event sponsor for the Notre Dame Spring Golf Tournament the last seven years. The BMW sponsorship ensures that the tournament is a first class event. The contest holes provided by BMW add an element of excitement to the annual tournament and are very popular among participants. Funds raised from the event support Notre Dame Athletic programs. Proud Sponsors since 2007! | The American Cancer Society is working to finish the fight against every cancer in every community. BMW of Chattanooga is happy to be a part of and sponsor the 2016 American Cancer Society's Gala of Hope. All donations received in the greater Chattanooga area, stay in the greater Chattanooga area. It was an honor for BMW of Chattanooga to  help the American Cancer Society to finish the fight against cancer. |
Make an Inquiry
* Indicates a required field