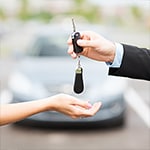 Choosing to purchase a used car takes some fiscal worries off the mind. The price could make everything more affordable, which helps people hoping to manage their finances better. Of course, the actual vehicle does need to be affordable to achieve this purpose. Shoppers must review their overall expenses related to buying and owning the preferred car. Such planning helps the shopping process greatly.
Buyers must consider several responsibilities to make sure they're doing everything right. Thinking through the reasons for buying a vehicle helps direct someone towards the right make and model. Looks alone cannot always motivate a purchase. Make sure its reliable and a proper match for work and life.
General research, however, is not enough. The buyer must focus on the car available in the showroom. Asking to review a vehicle history report becomes an important step. The particular vehicle up for sale has its own story.
Going out on the roads for a test drive also means a lot. The staff at BMW of Chattanooga feels you will enjoy the experience.